FitTastetic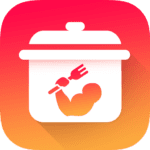 Healthy eating made easy!
Welcome to Fittastetic.com!
My name is Jonas and this is my personal blog. Here you will find everything possible that has to do with fitness and healthy eating. These include, for example: free recipes, product tests and recommendations, nutrition tips, but also training plans and training tips. I also offer personal nutrition and training coaching. From time to time I will also give an insight into my life in the form of small blog posts or a V-LOG or podcast. If you want to know more about me, just have a look at my Instagram profile. @fittastetic
Here you will find all my favorite recipes. Whether low-carb, high-carb, high-protein or whatever else is there.